Jinggong science and technology won the Huashe street "2020 annual economic development outstanding contribution"
source:Jinggong Science and Technology Release time:2021/03/02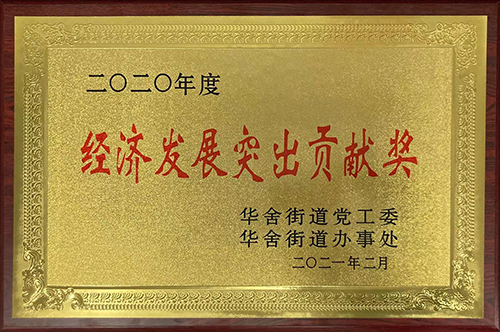 On the morning of February 28, Huashe Street held the 2021 cadre conference and economic work meeting, the meeting commended the advanced honors of various enterprises in Huashe Street in 2020, among which, Jingong Science and Technology won the "Outstanding Contribution Award for 2020 Economic Development" by virtue of its strong enterprise strength.
Since its establishment, the company has always adhered to the economic development as its own responsibility, focused on developing strategic emerging industries, actively changed the development model, and vigorously promoted the economic development and transformation and upgrading of Huashe Street. In 2021, the company will strive to achieve annual sales, profits and various production and operation goals and continue to make positive contributions to regional economic development, centering on the established development strategy and goals for the whole year and focusing on improving economic benefits.